How to update SIMS to latest version

In order to update, all users should be logged out of SIMS and SFM (if applicable).

In the case of SPOS, close the POS replicator.

N.B. In case of a Remote Desktop Connection to the server, log out of SIMS and SFM first and then quit the remote session. Quitting the remote session without login out of SIMS/SFM will still block the update.

SIMS should be updated directly from the server. The update can be triggered from:

Go to Help > Web Update.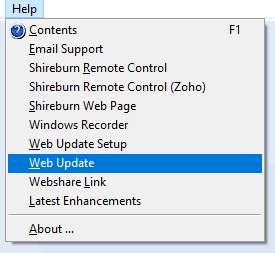 2. Click Check to confirm whether any updates are available.
3. Click Download to update to the latest version.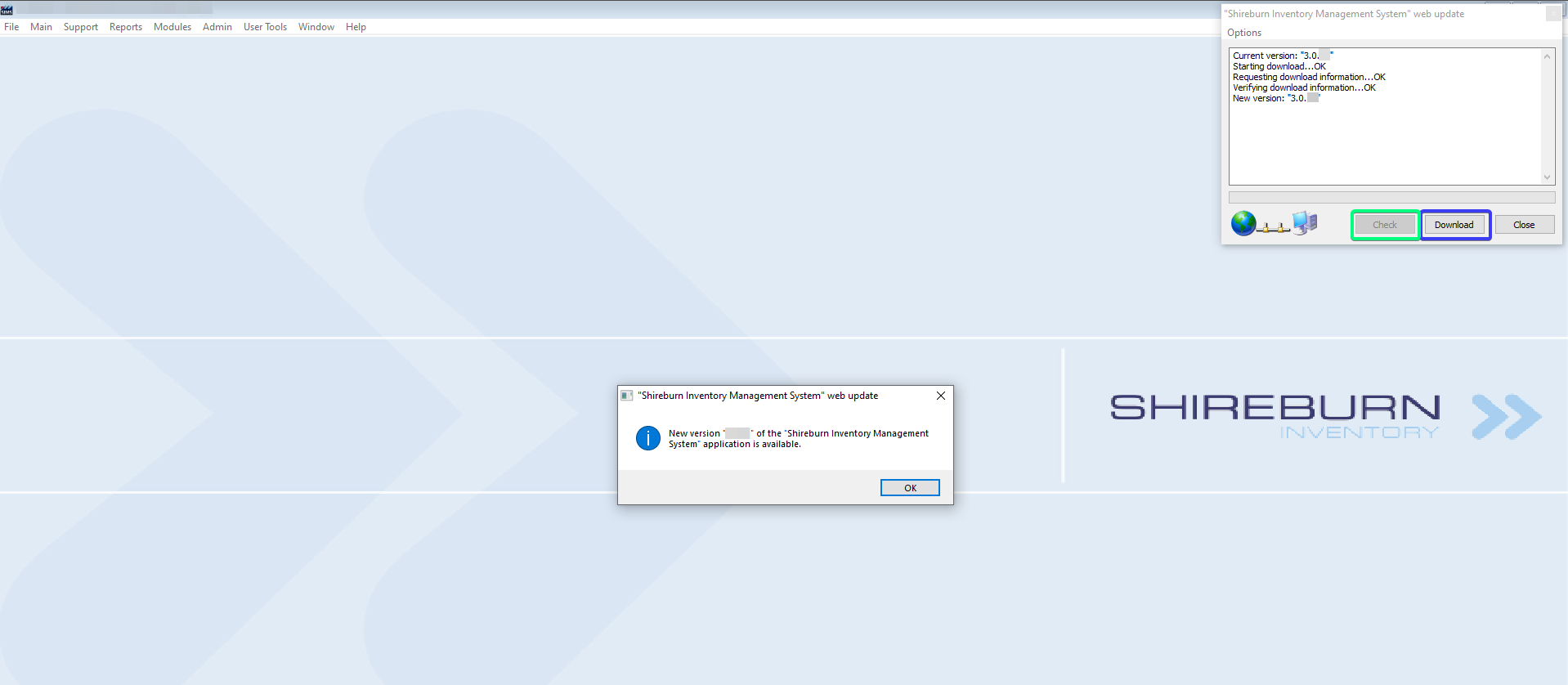 Related Articles:

Related Articles

How to update SPOS to latest version

Updates need to be done in order to keep the system in optimal shape, get the new features, and more importantly, it will contain bug fixes. To perform the update an admin user must be logged in the system or else the update option will be greyed out ...

How to run the SIMS Archive process

The SIMS Archive function reduces the size of the data store in Live by splitting the same data set in a different database, within the same company. This process improves the SIMS performance as it compacts the Live data set. Users can then access ...

SIMS Release Notes

2022 22nd September 2022 | v.3.0.43 Enhancements SIMS has been rebranded with the new Shireburn logo and colour scheme. The user can now control if the system picks items in FIFO mode automatically where applicable in a new Delivery Note. There is a ...

How to update the POS from the replicator server

If a client has multiple POSs and wants to perform a global update on all of them, this can be done directly from the replicator server. Open the replicator server, go to the Help menu and choose 'POS Web Update'. This will bring up the below: Press ...

How to Install SIMS

Installing SIMS To install SIMS, follow the below steps: Launch SIMS.exe. Press Next and accept the terms of service. Select Install only on current user. Leave the install folder path as C:\Program Files (x86)\Shireburn\WinSIMS\. Press Next. Copy ...