Step 1 : Go to SIMS > Main > Purchases > Receipts & Costings.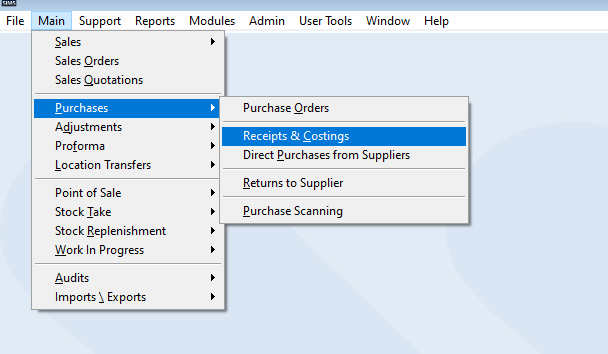 Step 2 : In the Invoice List tab, choose the consignment required from the list.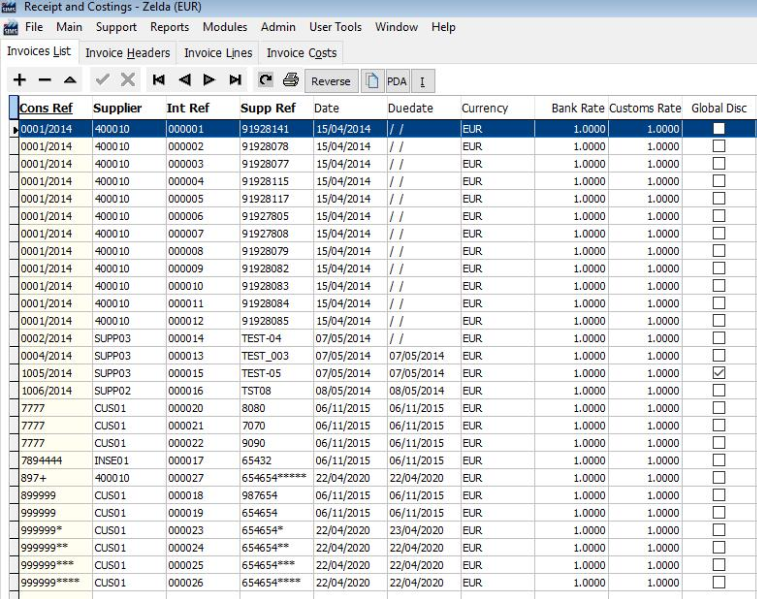 Step 3: Click on the Invoice Lines tab, select Invoice Details and click on Import P/Order.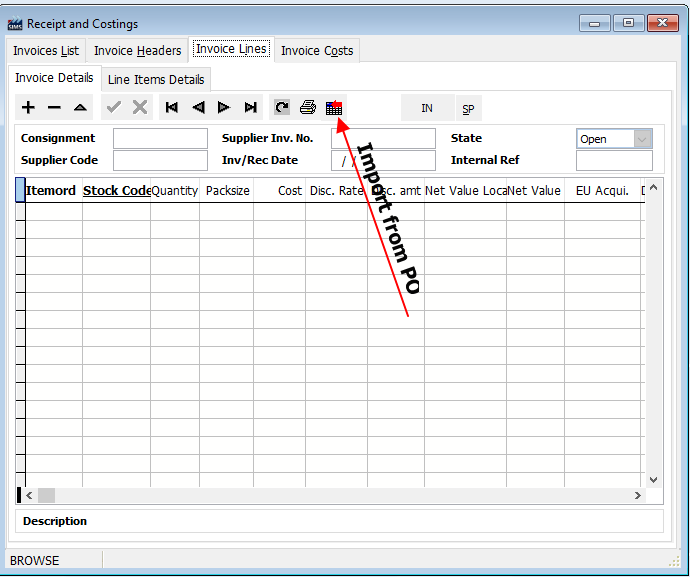 Step 4: If you know the purchase order number, enter it into the P/Order No field, or press Shift + ? to bring up the P/Order Search.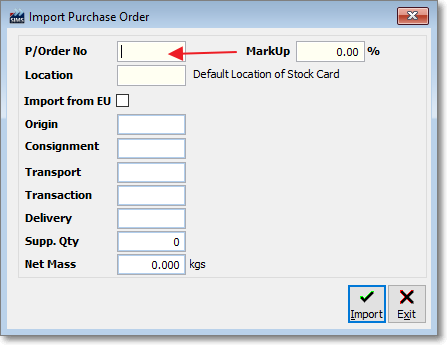 Step 5: Select PO from List.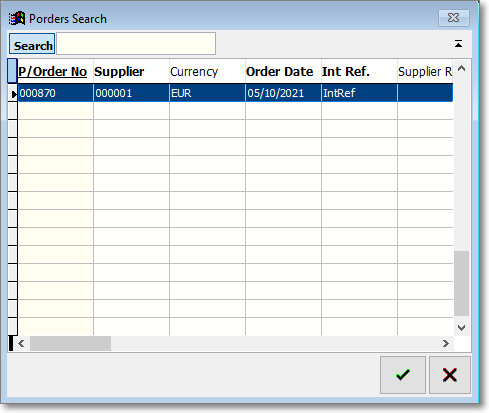 Step 6: Fill in 'Import Purchase Order' as needed and press Import.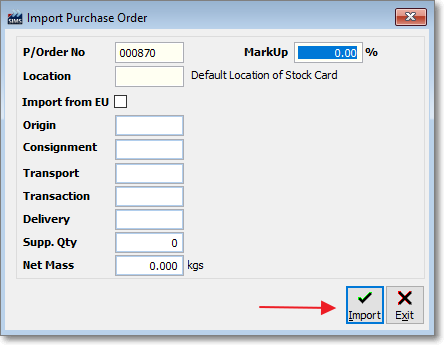 Step 7: In the next box, update details and prices if needed, and save.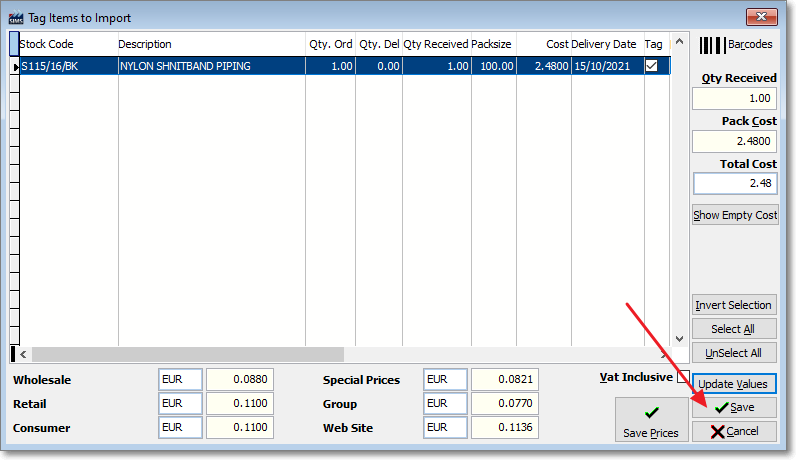 A pop-up will alert you that the PO has been imported successfully.


If the PO items are received in full, then it will automatically be updated in the PO List as 'Closed'. If there are pending items, it will remain listed as 'Open'.
---
Related Articles: