What is ECR integration?
The Shireburn POS system's ECR Integration is a software capability that allows your Shireburn Point-of-Sale software to send details of the payment amounts of a sale directly to the ePOS system supplied with Global Payments or Bank of Valletta. The advantage is that the check-out process is faster and less prone to user error.



How do you enable ECR integration?
The Shireburn Point-of-Sale needs to also have an ePOS device/credit/debit card terminal connected for this procedure. Contact your Bank ePOS provider if you do not already have such an ePOS device.
Let the ePOS provider know you would like to have
ECR integration switched on
for the relevant terminal(s).
Next, ask your IT personnel to set up the ePOS machine with a static private IP.
Your IT personnel will also need to configure the following
Inbound Windows Firewall
rules on each POS that requires access to the respective ePOS machine:
Please also obtain the following information for each terminal that you would like to set up so as to allow configuration of these devices in your POSs:
ePOS IP address

Merchant ID

Terminal ID
Finally, before moving on, please confirm that your Shireburn POS is updated to version 3.0.20 or later.
When you have everything ready, log in with Administrative rights on Shireburn POS and follow the instructions below:
1. Go to
Support Files > Credit Cards Machines.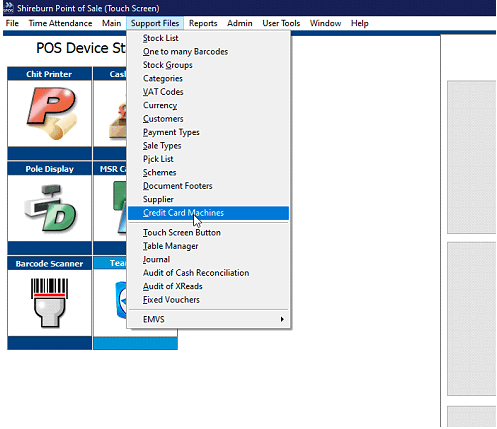 2. Click on the
Credit Card Wizard
button on the bottom-right corner.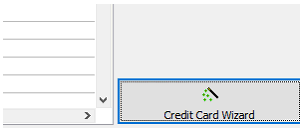 3. Select
BOV
or
Global Payments.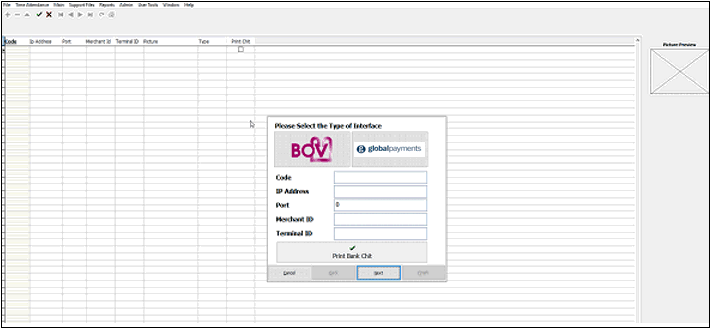 4. Populate fields with the information required.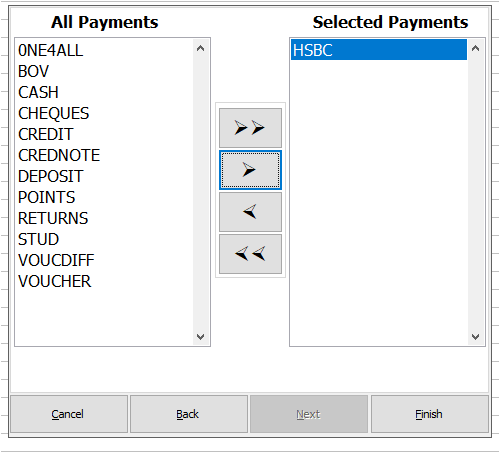 6.
Double-click on the Payment Methods
that will call the ePOS. For example, Payment BOV will call BOV ePOS while HSBC will call Global Payments ePOS.



7. Click Finish to complete ECR integration.